While some Nollywood celebrities have happy families and children, some are still searching for their love, or they just prefer to stay single and focus on their career.
In this article, we will list some of the most popular and acknowledged actresses in Nollywood who are still single and dont have kids
4. Nkiru Sylvanus
Nkiru is one of the Nollywood actress who created a niche for others to follow and one of the pillars that hold Nollywood firmly. She has acted in more than 150 movies playing minor and leads roles . Some of her movies include Cry for help, Egg of Life, Tears of Vengeance, Mirror of Beauty to name a few.
As for her basic education, Ohabiam Primary School and Ohabiam Secondary School in Aba can be mentioned. During the studying at the Enugu State University of Science and Technology Nkiru was specialized in Mass Communication. Uptill now she has still single with no child
3.Ebube Nwagbo
Ebube Nwagbo is an icon of modern Nollywood cinema, Nwagbo is from Anambra State but grew up in Warri. She is first of her parents six children. She studied Mass Communication at Nnamdi Azikiwe University, Nigera.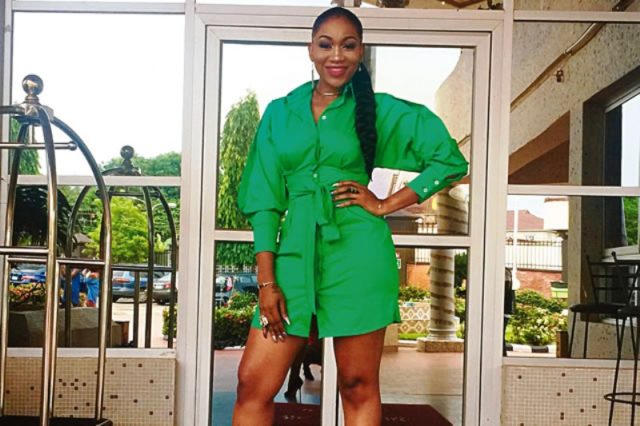 Finishing the study, twenty-year-old Ebube decided to become an actress. But fame does not come so fast and easily – the future star played a lot of minor roles. In general Ebube Nwagbo has had more than 150 roles. Nowadays she is one of the most recognizable and well-paid actress in Nollywood. Her earnings start from two million naira per movie. Uptill now she has never had 'issue' which we know of
2.Chika Ike,
Chika 'Nancy' Ike is a leading Nigerian actress, entrepreneur and philanthropist. She is a UN Ambassador, Refugee Ambassador for Displaced persons and founder of the Chika Ike Foundation. Chika ike is the brand Ambassador of Bullet Energy Drink.
Ike began her film career in 2005 when she played a minor character in the movie Sweet Love. She got her first major role that same year in a movie titled Bless the Child and has since played major roles in over a hundred movies, such as Paradise, Mirror of Beauty, To Love a Stranger, Girls Got Reloaded, Happy Ending, Yes We Will, Anointed Queen and The Prince and the Princess.
In 2007, Mirror of Beauty was shown in Cineworld and Odeon cinemas across the U.K and in 2008 It was selected and screened at the Cannes film festival. Till date this pretty actress has no kid.
1. Rita Uchenna Nkem Dominic Waturuocha
This beautiful Nigerian actress won the Africa Movie Academy Award for Best Actress in a Leading Role in 2012 .Rita Dominic is a member of the Royal Waturuocha family of Aboh Mbaise local government area in Imo State. She is the youngest of four siblings.
Her late parents were medical practitioners; her father was a medical doctor and her mother a nursing officer .Dominic attended the prestigious Federal Government College Ikot Ekpene, Akwa Ibom State, Nigeria, before heading to the University of Port Harcourt, where she graduated with a BA (Honours) Degree in Theatre Arts in 1999. Uptill now she still remain single and with no kid.